Electrical Services Overview
Tri Tech Solutions have a team of highly skilled electrical engineers who pride themselves in providing the best possible service, professionally & efficiently, whether for domestic, commercial or industrial contracts.
We specialise in the design, installation and maintenance of electrical systems and ensure they work in a safe, effective and environmentally sound manner.
Domestic Electrical Services
Today's domestic electrical installation is more than just lighting and sockets.
There are many options on how you might want to control your heating and lighting, whether from inside your home or remotely via a smart phone or tablet and how you may want to view TV or listen to music via streaming over broadband.
Tri Tech Solutions are experienced in all aspects of domestic installations, our electricians typically carry out work for:-
New builds
Rewiring and alterations
Assessment of the electrical safety of your wiring
Distribution board replacement and upgrades
Extra sockets, television and telephone points
Garden power and lighting
Security lighting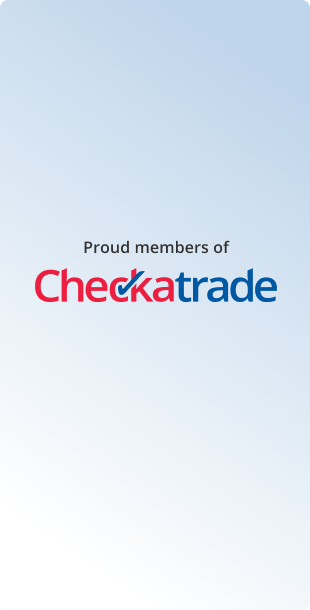 Commercial Electrical Services
We know that the need to maintain power during working hours is critical so we can offer an out of hours solution to carry out installation and maintenance work where required to limit any inconvenience to the client.
Our services include lighting, power, data and telecoms solutions. We also offer design services for energy efficient lighting and control systems which have made substantial electricity savings to our existing clients who have chosen to upgrade their lighting systems.
We are able to offer a customised service for all commercial clients with minimal disruption to daily operations. These can include:
Full rewiring, refurbishment or upgrade of existing electrics
Socket and lighting installations
Fluorescents for office environments
Design and installation of all data cabling
Design and installation of all BT cabling
Ventilation systems
Security lighting
Display lighting
Energy efficient lighting design and installation
As well as installing new or upgrading existing installations our experienced team can undertake electrical inspections, testing and certification.
Industrial Electrical Services
Productivity is paramount in industry; a small failure with one part of a production system can bring the whole system to a halt. Tri Tech Solutions offer a full industrial design service on new installation work that ensures the systems we install are suitable for their tasks and the environment in which they have to function.
Our industrial electrical services include all types of power supplies, lighting, fire alarm and emergency lighting systems, data cabling to office networks and machinery. We can also offer advice on energy saving options including lighting, lighting controls and power factor correction equipment.
We provide a wide range of electrical services to suit any industrial environment including:
Complete electrical installations
Full and partial refurbishments
New panel boards and distribution equipment upgrades
Additional sockets and lighting points
Fire alarm installation
Emergency lighting
Security lighting
Energy efficient lighting design and installation
Periodic testing, emergency light testing.
Energy Efficiency & Home Automation
Saving energy saves you money and at the same time reduces your carbon footprint. Lighting is a quick and simply way of reducing your energy bills and there are now many energy efficient light fittings and control devices available.
Sensor controlled light fittings that automatically dim when there is more natural light and will switch off automatically when no one is present can be fitted with intelligent ballasts that use less energy when the light is dimmed.
This type of system can be fully automatic, eliminating the need for manual switches which removes the usual practice of switching all the lights on in the morning and not switching them off until the last person leaves, resulting in the lights being on all day, whether required or not!
We offer a design service for any commercial or industrial premises and can provide a clear cost saving analysis that compares the existing lighting to the more efficient proposed new system. In addition the new light fitting will also provide a better light output whilst using less lights. The design service is complementary and is provided along with a comprehensive supply and install quotation.